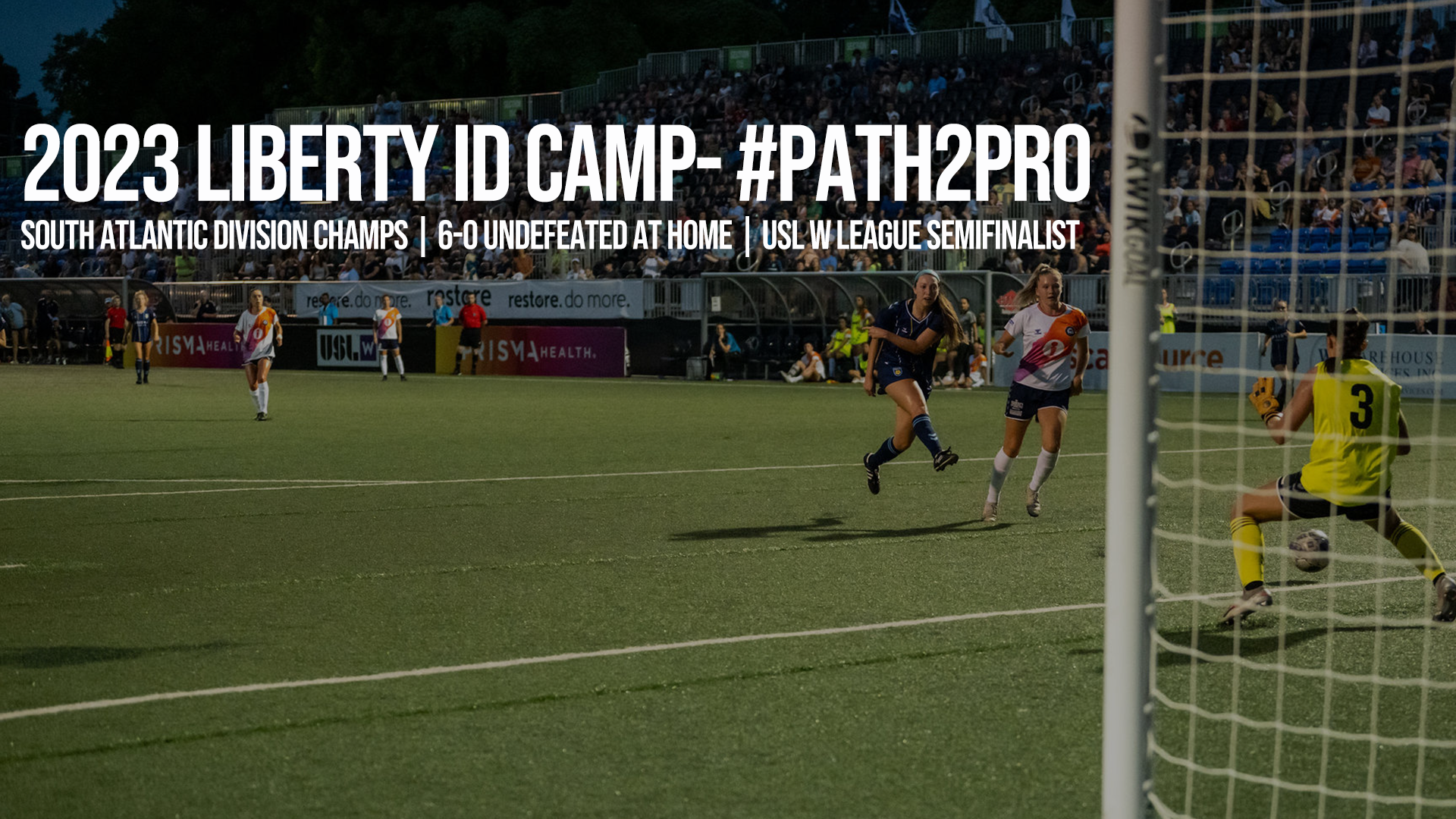 Liberty Soccer Camp
Join Head Coach Julie Carlson and the Liberty players for the first Liberty Identification- Path2Pro Camp this summer in 2023! Learn from the best and experience coaching from some of the top coaches and players in the USL W League!
What you need to know:
Date: June 19th-21st
Ages: Girls 14-17 years old
Time: 9:00 AM- 12:00 PM
Location: Bob Jones University campus, 1700 Wade Hampton Blvd Greenville, SC
Cost: $125/per day or $375/for the week
All campers will receive a camp shirt, a Liberty soccer ball and a ticket with a game experience to a Liberty home match!
Need hotel accommodations? Click here for special pricing from Cambria of Greenville.
All participants must complete the registration AND waiver to attend the Liberty camp.
Please upload your completed waiver into the registration form on Cognito.
This camp is designed to help…
Educate elite youth players about fundamental training at a high level
The elite youth player to learn how to utilize skillsets in a game simulated situation
Educate player on the importance of utilizing resources to self-train
Show players how to be more effective in attacking/defending transition phases of the game
Show GKs how to compete and make decisions in a high temp setting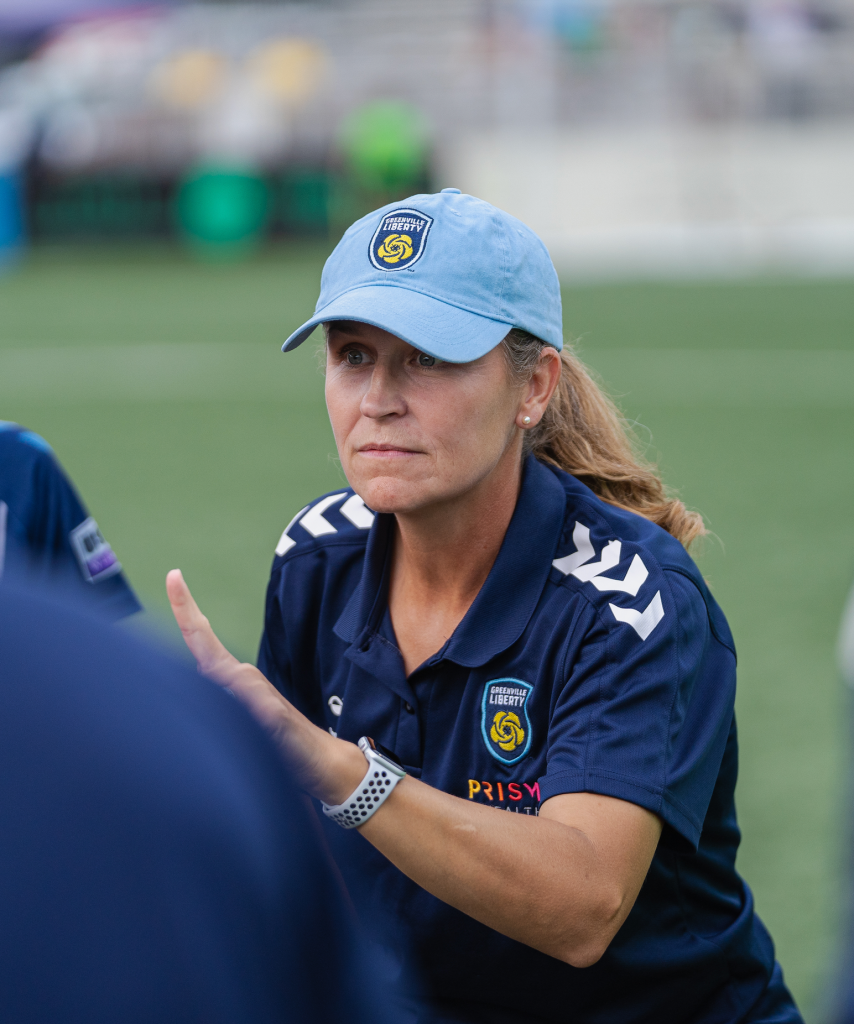 Liberty Head Coach & Technical Director Julie Carlson
24+ years in the collegiate athletic environment
Former Director of Women's Soccer Operations at Clemson University
Former Head Coach at Virginia Military Institute, Jacksonville State University, Anderson University (SC)
Former Assistant Coach at University of Arkansas-Fayetteville and Miami University of Ohio
Former Director of Coaching for CASA in Clemson-Anderson, SC
Looking for other player development opportunities…
At Camp GOTR you will participate in exciting activities and have tons of fun with other amazing girls. Soccer instruction will be coached by Liberty Head Coach, Julie Carlson and Liberty players. The week-long camp combines the best of the Girls on the Run program with all the fun of camp plus a unique experience with the Greenville Liberty Soccer team!
Date: June 26 – 30, 2023
Ages: 3rd – 5th Grade
Time: Monday- Thursday from 9:00 AM- 3:00 PM & Friday from 9:00 AM- 12:00 PM
Location: Pavilion Recreation Complex in Greenville
Includes: T-shirt, Liberty Soccer match ticket with a game experience, water bottle & soccer ball
For more information visit gotrupstatesc.org or call 864-256-1002.