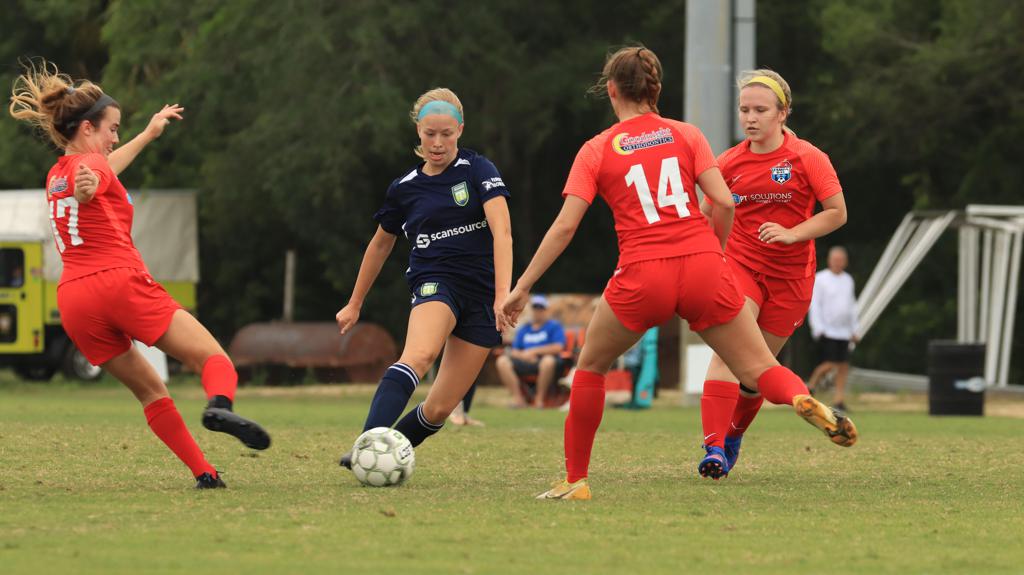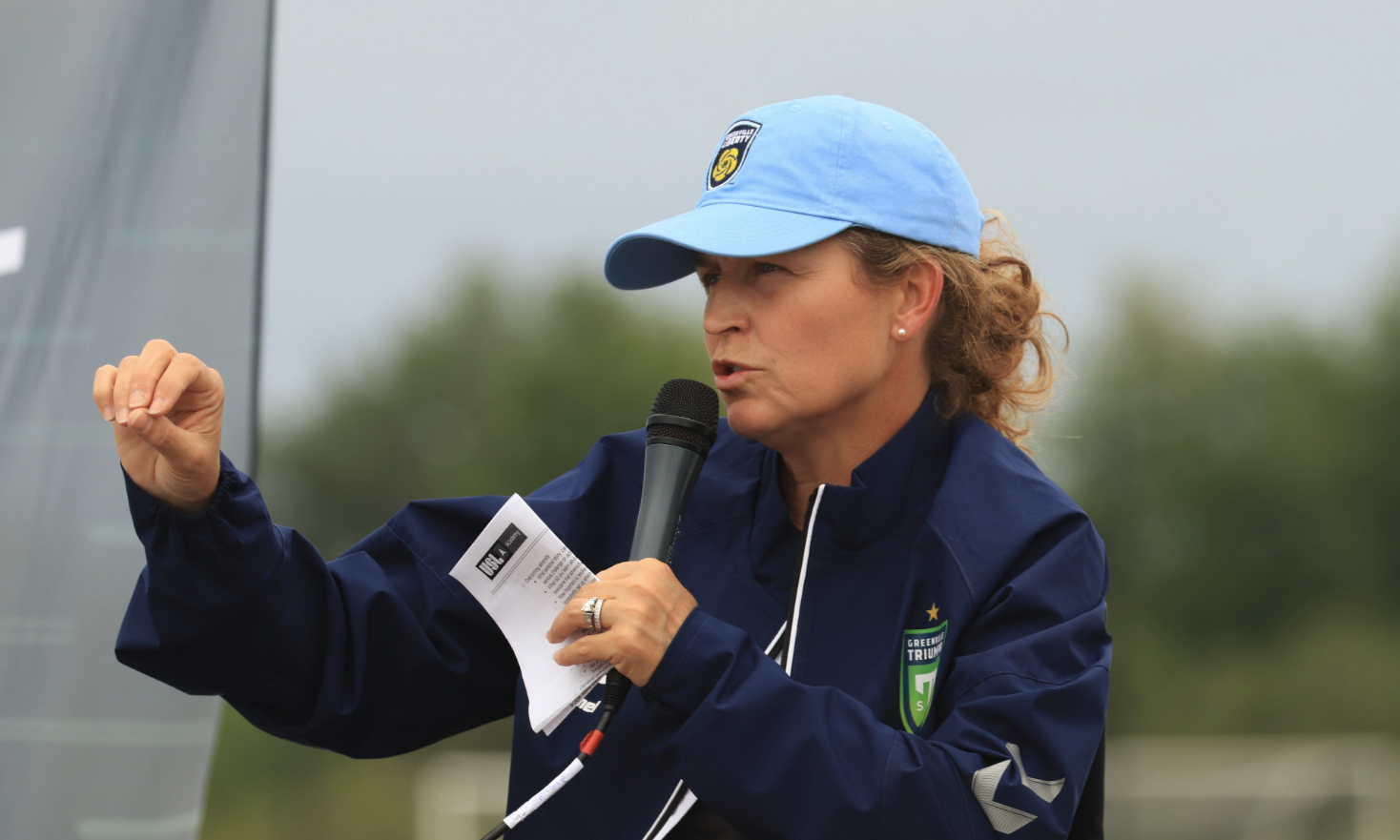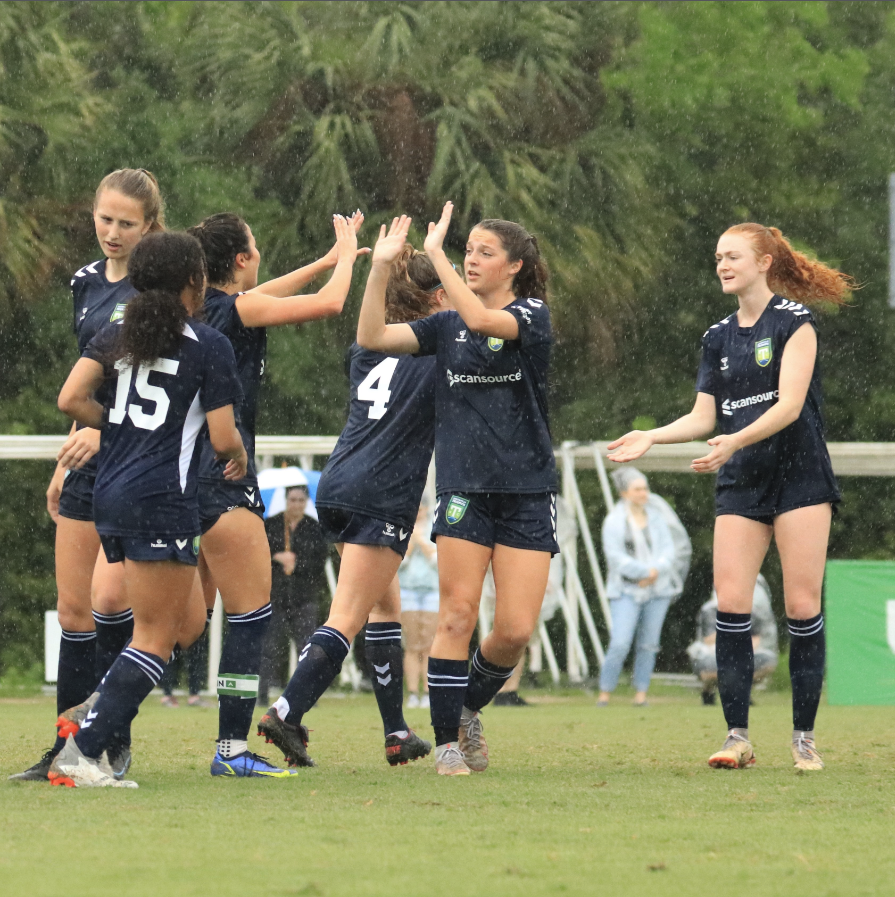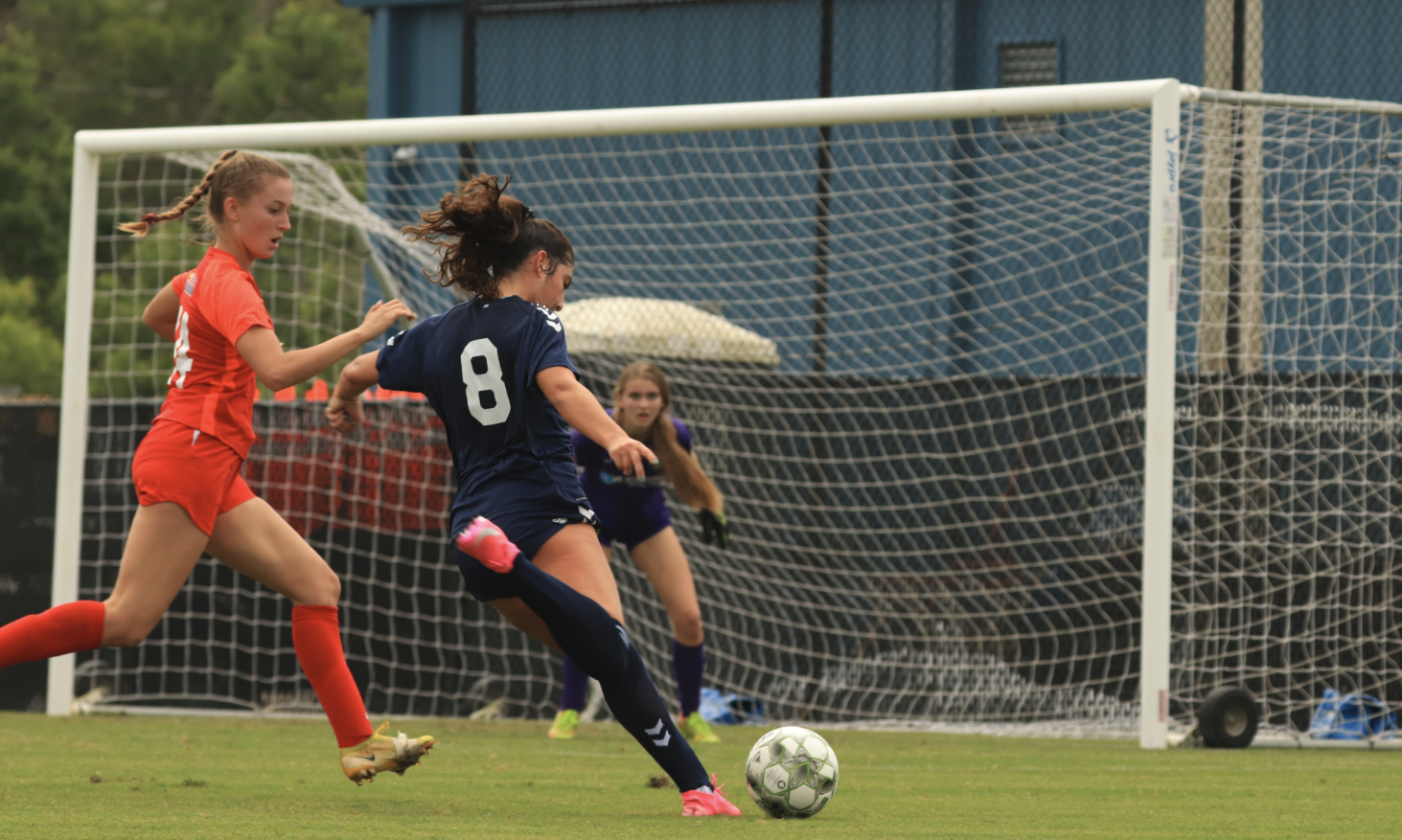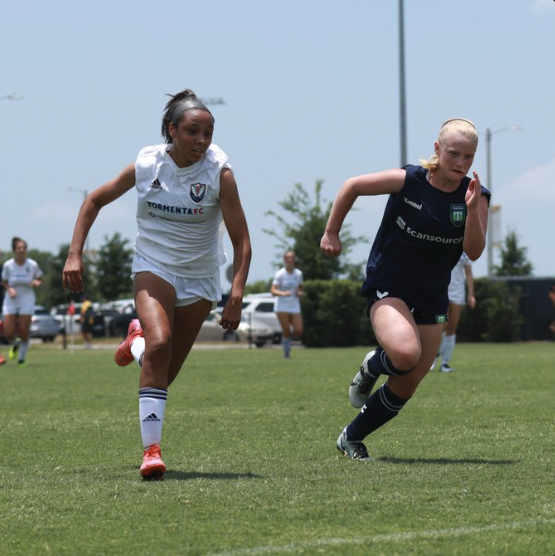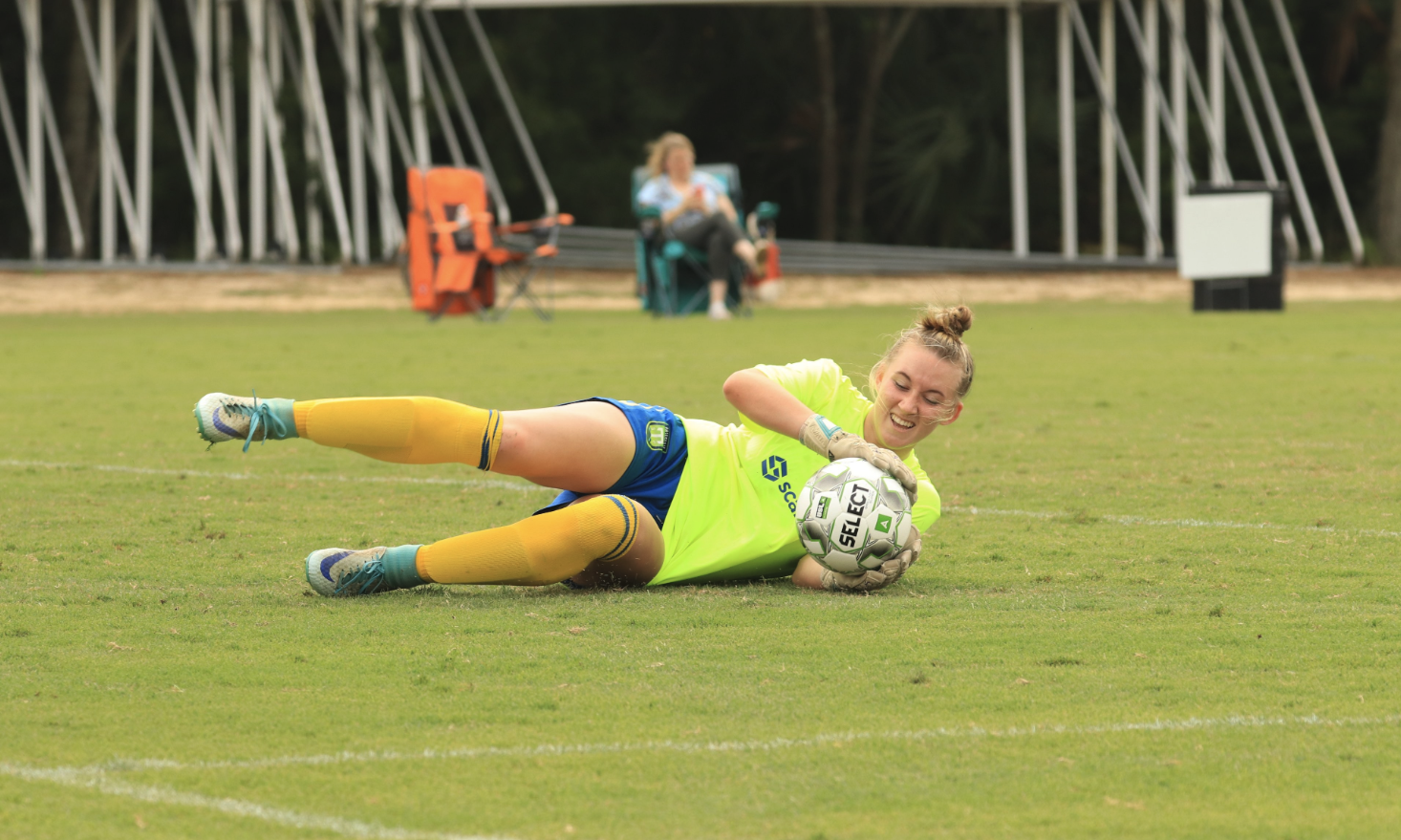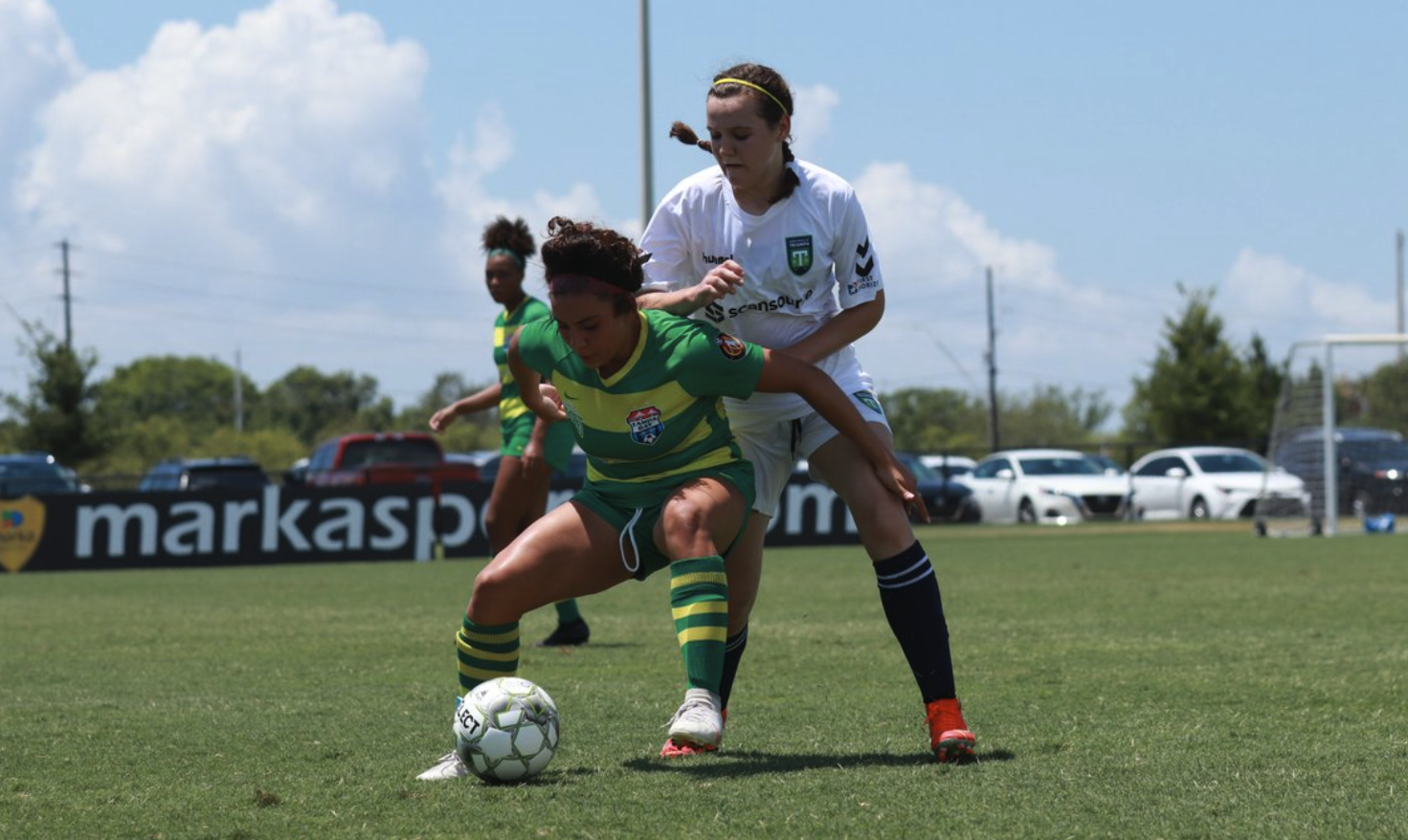 The Greenville Liberty Soccer Club is bringing youth soccer players together from all clubs and organizations across the region to form a U19 girls all-star team to represent Upstate South Carolina and the Liberty at the National USL Academy Cup event at the Hillsborough County Tournament SportsPlex in Tampa, Florida on March 14 – 17, 2024!
Try-out Dates & Locations for 2024 selection pool:
| DATE | TIME | LOCATION |
| --- | --- | --- |
| October 7th | 5-7 PM | MESA Fields 3 & 4 |
*Make-up date for tryouts will coincide with the Liberty tryouts on Dec. 16th from 3-5 PM.
Waivers must be completed to register.

If you have any questions regarding registration or the Liberty Academy Cup team, please send us an email at wleague@greenvilletriumph.com.
If you have any questions regarding registration or the Triumph Academy Cup team, please send us an email at academy@greenvilletriumph.com.
In addition, we do not discriminate based on race, color, religion, national origin, sex, age, disability, or any other status protected by law or regulation. It is our intention that everyone be given equal opportunity within the Academy Cup team.
Mission Statement:
Sporting/Technical Director: serve as the responsible party to enhance vertical integration of the overall player development pathway (oversight and connectivity of youth network, academy, and senior/professional team(s) within the path; define a method & style of play to develop them in accordance with their age group needs, manage all technical staff, and make all decisions on player pool selections to prepare for the USL Academy Event process.
Talent Identification: It is the responsible of the GTSC coaches to evaluate the strongest talent in the specified age groups in their specified roles throughout the Upstate. This process should hold true to providing an open evaluation of all players from a diverse club platform in the Upstate interested in being selected and recognized for their level of ability. The coaching staff will identify a pool of 23 players from open tryouts, and 18 (with 2 alternates) out of 23 will be chosen to complete in Tampa.
Pathway and Developmental Framework: GTSC Academy platform is designed to align with a senior level team (USL League One and USL W League). This program must have a vertical integration which has been established with a partnership agreement with CESA and available to other surrounding club organizations.
As part of our agreement with CESA, it provides our club a League-Approved Youth Network but is not limited too but does required opportunities for club organizations to have the following available:
Pathway to Pro process of player opportunity
Coaching Education
Player Development Opportunities-College/Pro platform
Talent Identification Strategies & Resources
FAQ:
Why should your player compete in the Academy Cup?

The primary mission is to select the strongest, most competitive talent in the upstate per position, deep in roster to provide a well-rounded group of players from any club that can represent the Upstate, their club and themselves at a highly competitive level. The selection on opportunities to evaluate, recommendations provided by club directors and reviewing the player's positional need. The continuous of evaluation also includes selecting 1-2 players of a younger age group to provide the opportunity. Selection is purely based on talent and the player's ability to be successful as well as availability for the event. U19G also is provided a College ID component of opportunity for them as well. In 2022, Mia Applegate was recruited to Barry University after being seen at the USL Academy Cup! Read more here.
What is the Selection Protocol?

U19 Age Group:

Maximum of (23) players included on the master tournament roster

No overage players included/allowed

U19 Player Development Rule: all U19 teams in the USL Academy Cup must include at least 6 or more U17 age group (or younger) on their master tournament roster.

U13 & U15 Age Groups:

Maximum of 23 players included on the master tournament roster

No specific roster limits besides a minimum of (16) & maximum of (18) age-eligible players named to a specific game day roster, except for: U15 Player Development Rule: all U15 teams in USL Academy Cup must include at least (3) or more players from the U14 age group (or younger) on their tournament roster
Late Developer Rule: clubs can apply to have up to (2) "late developers" included in their roster if league approved. This rule is designed for players that are physically underdeveloped and were born the birth year prior to that specific age group.
How are the trip and tournament funded for players?

The United Soccer League Academy programs requires that a portion of the player participation cost is covered. The goal of the GTSC is to provide expense coverage for travel, hotel, registration fees, and a portion of meals. All uniform apparel and gear are sponsored by Hummel and provided to the players at no cost. Costs are subsidized through sponsorship agreements and do not discriminate based on player income levels.
Previous Success at Academy Cup

Thursday, March 30

vs. Cleveland Force- 1-1 Draw

Friday, March 31

vs. AC Connecticut- 3-1 Win

Saturday, April 1

vs. NC Courage 1-1 Draw

Sunday, April 2: Bronze Medal Match

vs. Indy Eleven- 2-0 Win